Find your Home's Value

Get a free comparative market analysis of your home's value sent to you with no obligations.
Mobile App
Search properties on the go
Download my free mobile app
For iOS and Android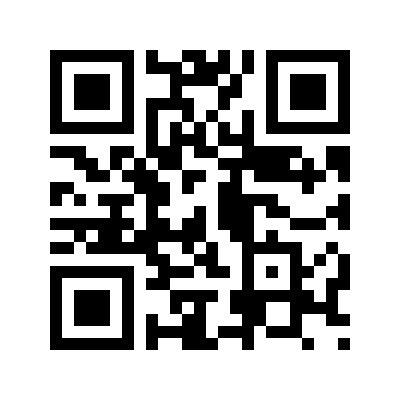 Click here to download the app
Winning Game Plan!
Our Mission is to provide our clients with the best in real estate services, serving each person with empathy, honesty, integrity and professionalism to create an enjoyable and WORLD CLASS REAL ESTATE EXPERIENCE. We work very hard to insure that your home buying or selling experience meets and exceeds all of your expectations. TEAM DE GROOTE offers an outstanding network of professional resources as well as unsurpassed after-sale service.
A LITTLE MORE ABOUT US...
Our diverse interests have given us quiquely extensive knowledge of communities throughout the county, including but not limited to Eugene, Springfield, Coburg, Lowell, Junction City, Veneta, Harrisburg, Pleasenat Hill, the McKenzie River Area, Cottage Grove, Creswell, and Florence. Being educators, we value eduction and spend our time and money to keep us at the forefront of our industry. We have recently moved to Keller Williams Realty because we realized the value of the "agent" centered model. This company truly is dedicated to making it's agents the leaders in the Real Estate community.
TECHNOLOGY TOOLS
WEBSITE: One of the areas that sets TEAM DEGROOTE apart form the competition is our committment to technology. We are dedicated to using our website to provide you with an accurate and easily accessible connection to our featured listaings, updated market reports, client services, advice, and news about the community and ourselves! We are also available to you 24 hours a day via email.
INTERNET:Your home will be included on, but not necessarily limited to the following websites:
MARKETING YOUR HOME
INTERNET: Your home can be included on the websites mentioned above.
PRINT ADS: Placement of print ads will be determined after careful consideration of your target market. Please be aware of the National Association of Realtor statistics that only 1% of the public is finding the home they purchase as a result of an ad in the newspaper and about 3% as a result of seeing a home in a real estate magazine.
NATIONAL REFERRAL NETWORK: Keller Williams is the only real estate company in America to develop an extensive system called the KW White Pages. Lisings of all 75,000 agents (and growing at expidential rates) are listed and available to each other-with no need to belong to each MLS in every area in the U.S. We all work together to make sure our clients have not only the state of the art technology, but the highest quality service available. YOUR LISTING IS AVAILABLE TO EACH AGENT WITH JUST A KEYSTROKE!
GRAPHIC DESIGN EXPERTISE: With Gwen's experience as an art teacher , you will have creative, professional looking flyers, postcards, power point creations all designed to help you expose your property to the most probable buyers in ways that will catch their eye and attention.
INITIAL CONSULTATION
UNDERSTANDING YOUR GOALS: People sell their homes for a variety of reasons. Our job is to listen carefully so that we have a clear understanding of your goals and objectives.
DESCRIBING THE PROCESS: We listen attentively to discern what an Ultimate Transaction would look like to you. Then we develop a strategy, "A WINNING GAME PLAN", to assure that you experience the transaction you desired. This goes beyond just getting the desired price (which we will negotiate with your best interest in mind), but rather creates an sll-around pleasant and unstressful home selling/buying experience.
COMPETITIVE MARKET ANALYSIS: A thorough Competitive Market Analysis will be prepared considering the subject property and its surrounding area. This CMA will be presented and explained to you. We will help you understand your pricing options, depending on market conditions and your goals.
PAPERWORK AND PROTECTING YOU, BUYER/SELLER AGENCY: We will explain your relationship with the Real Estate Agency in detail. We will be sure you are aware of exactly what it means for us to be YOUR AGENT and all of the responsibilities we have to you in that relationship. We will become your teammates, coaches, and your best resource as we navigate the buying/selling process together.
CONTRACTS: We will thoroughly explain all of the seller's disclosures required by the State of Oregon. We will go over the listing contract in detail with you so that your are fully aware of all aspects of the document. We will also review the earnest money contract and associated documents so that you will be knowledgeable prior to receiving or writing your first offer.
NEGOTIATING THE CONTRACT: When you receive one or more offers/write an offer, we will present all offers to you and be available to answer all questions. We are expecially masterful at negotiating contracts on your behalf. Our experience and creativity helps us to create win/win situations for all concerned.
MEET THE TEAM
Selling or buying a home is like knocking over the first of many dominos. You have taken the first step by asking for information. Once a listing contract or buyer's contractis in place we will involve additional "players-teammates". After you have an accepted offer, you will meet even more professionals. These people are part of our team and are here to assist you in various aspects of your real estate transaction. All of the people we recommend to you are dedicated to providing unsurpassed world class service and we are pleased to be in association with them.
Team members can include the following professionals:
Escrow Offficer
Title Agent
Lender
Appraiser
Whole House Inspector
Pest and Dry Rot Inspector
Well Inspector/Tester
Septic Inspector/Tester
Fireplace Inspector
Home Owner's Insurance Carrier
Real Estate Attorney
Wealth Management/Financial Planner
TESTIMONIALS:
Leslie and Mike: purchased 2 homes, a business, and sold a home with us through the years. When asked what was most important to them they replied "an advocate who will act on our behalf, communicate clearly, and be a tough negotiator." We have developed a strong relationship through the years and we thank them for the referrals they have trusted us with...
Jearmy and Tammy: sold their acreage and purchased an home. After doing an unbelievable remodel, sold the home and purchased their present home. They have a plan and are working toward building their real estate portfolio while in their early thirties. Way to go Jearmy and Tammy!! At our first meeting we asked "what do you expect in you Realtor"? Great communication, tough negotiation skills, honesty, and clarity. We are enjoying the growing relationship and watching their 3 great boys grow up.
Tom, Judy and daughter Kayrn: perchased a great ranch with the expectation of creating a beautiful retreat with the potential that they could share the music studio, and the beautiful setting with others. They have shared that they feel that our "strong advocacy, knowledge of the area and industry, and great communication skills" make us the perfect Realtors for them.
OUR MOTTO...
We dedicate 100% of our energy to serving our clients. This focused approach has driven us to elevate our education and experience so we can guarantee a fully professional level of service to you. As a result, our valued customers, strategic alliance partners (other professionals serving you), friends, and family refer their coworker, family members, neighbors and acquaintences to us for advice and consulting services. Our goal is to build strong, lifelong relationships, one person at a time.
CALL TEAM DE GROOTE FOR YOUR FREE INITIAL CONSULTATION TODAY!
541-431-6490
WELCOME
We Create Winning Game Plans For You...
Our amazing life experiences have given us an appreciation of the complexities of life from many vantage points. We have "real life" experiences that include owning and operating several retail businesses, owning and operating a very large child care center, and farming a producing Valencia Orange Ranch. We have operated a horse boarding facility on our ranch site and have been involved in our daughter's horse showing career that took us all over the country. In addition to our business experiences, we both taught and coached at the high school level. My (Gwen's) real estate career began in the early 80's, with Don joining me in 2001. Don's superb negotiating skills, attention to detail, and knowledge of the industry and my creative side, love of people and helping each new client reach his/her real estate goals, and determination to create a great experience for our clients, put the T-E-A-M in Team De Groote!
What makes us different from others....
Our unique life experiences help us to identify with YOU on may levels.
Our dedication to YOU ensures your experience with us will be a positive one.
Our determination to provide YOU with "World Class Service" is our promise.
Our professionalism assures YOU of our positive working relationships with all of the other professionals involved in a real estate transaction.
We dedicate ourselves to providing YOU with OUR best efforts....let's get started! CONTACT US NOW...